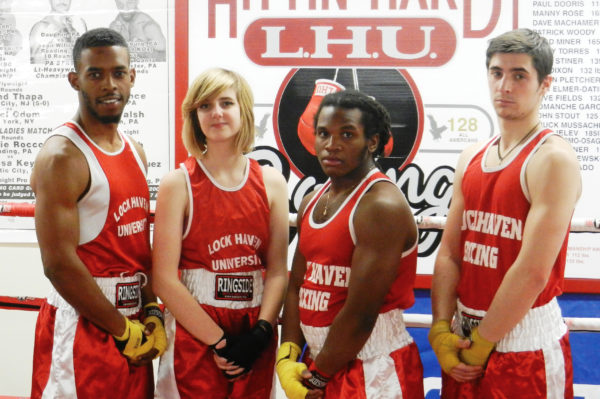 LOCK HAVEN — Lock Haven University boxing coach Ken Cooper said there will be a talented field from 13 schools at this Saturday's 38th annual LHU Collegiate Boxing Invitational. Cooper said his host team will have its hands full, "but welcomes the challenge."
The Bald Eagles will have five fighters competing Saturday: Sarah Wancio at 125 pounds; Jersey Shore High School graduate Colton Killian at 156; team captain Tafari Gravesande and Raul Lopez-Careda at 165; and Equiano Williams at 175.
Cooper has been head coach of the club sport at the local school for eight years. He said Dr. Ken Cox, who originated the program 38 years ago, is expected in attendance Saturday.
This year's event is again presented by local dentist Richard L. Powers II, DDS. The preliminary card will take place at 1 p.m., the main card at 7 p.m. at Thomas Field House.
Lock Haven University will also be hosting the National Collegiate Boxing Association regional event at the school's East Campus gymnasium (the former Lock Haven High School gym) on W. Main St. March 10-12.
Regional qualifiers will advance to the national tournament scheduled for April 6-8 in Lawrenceburg, Ind.