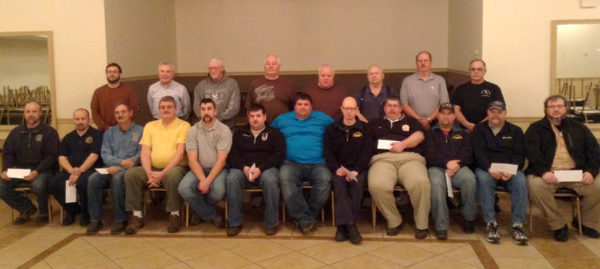 LOCK HAVEN – Representatives of various county fire departments gathered this evening to officially accept donations from the Loggia Giosue Carducci Lodge No. 146 Sons and Daughters of Italy.
On February 6, the lodge doled out over $70,000 in donations to local organizations who provide services to better the community, however the fire companies were not present that evening. Donations to the fire companies total roughly $17,500, according to Dan Vilello, lodge president.
Donation dollars come from the monies brought fourth through gambling funds at the lodge. The state requires that at least 60% of gambling earnings be donated.
The Sons of Italy lodge is located at 1 N. Henderson St. in Lock Haven.