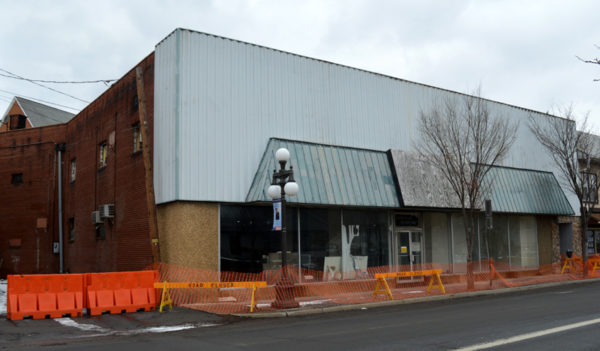 By LaKeshia Knarr
LOCK HAVEN – The City of Lock Haven will this week likely issue a demolition order for the building ravaged by fire last December, according to city Code and Zoning Officer Cyndi Walker.
Dave Mayes and Brian Osenbach co-own 37-41 Belleofnte Ave. under B&D Lock Haven LLC.
Walker said she spoke to Mayes today to discuss plans for the structure.
"We're going to issue the demolition order," she said, indicating she was working on the appropriate paperwork. "We as a municipality cannot let a structure sit idle in that amount of disrepair."
Mayes, speaking to therecord-online, said he was still trying to figure out costs associated with demolishing or salvaging the building but was having a difficult time doing so within the timeframe required by the city.
Once the demolition order is put in place, Walker said, the property owners will have 30 days to raze the building, but there is still an opportunity to salvage it. If Mayes and Osenbach can provide a definitive plan of action and can begin work immediately, they may be able to renovate the existing structure.
According to Walker:
If the structure is not demolished and the property owners are unable to provide a detailed plan of action within 30 days, the city would typically need to make a decision to demolish it at the municipality's expense.
If the city opts to demolish it, the job would be put out for bids, the demolition would take place, and the city would issue a lien against the property based on the costs incurred to demolish it.
The decision to execute the lien would fall on city council. Once executed, if the property owners are unable to pay the cost of the lien, the city would possess the lot and be able to sell it.
A fire broke out at the building, formerly a furniture store, early Dec. 16, 2016. The cause of the fire is listed as undetermined, although it is believed it began in the back end of the second floor.
Property owners initially hoped to turn the building into an under-21 club. Now roofless and singed, the area surrounding the structure is cordoned off by bright orange, plastic fencing and debris still lines the alleyway.