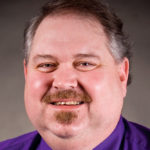 LOCK HAVEN–Magisterial District Judge Joseph L. Sanders III is seeking re-election for his fourth term for Magisterial District 25-3-01.
Sanders was first elected in 1999, and was re-elected in both 2005 and 2011. He will be seeking both the Republican and Democratic nominations in the May 2017 primary election. Sanders has attended and successfully completed annual update training as required by the Pennsylvania Minor Judiciary Education Board.
Magisterial District 25-3-01 consists of Avis and Flemington boroughs, the City of Lock Haven, and the townships of Allison, Colebrook, Woodward, Pine Creek, Wayne, Crawford, Gallagher, Dunnstable and Castanea.
Judge Sanders is a lifelong resident of Clinton County and currently resides in Dunnstown, Woodward Township, with Julie, his wife of 30 years.