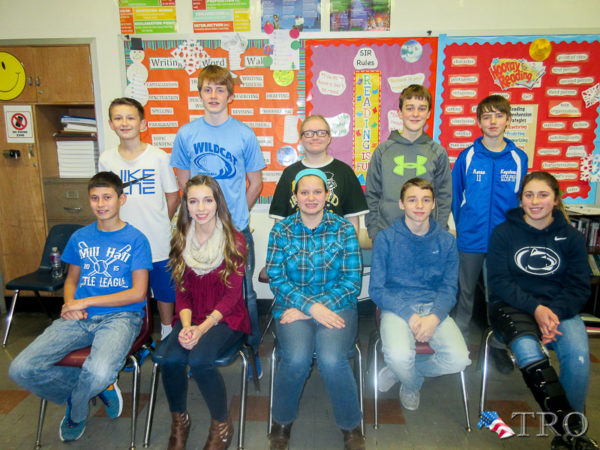 MILL HALL – The annual geography bee was recently held at Central Mountain Middle School.
This year's competition involved 27 seventh and eighth graders.
The questions in the competition ranged from United States geographic comparisons to cultural geography.
There were seven rounds of questions and then a final round to determine the geography bee champion.
This year's champion was 8th grader Julian Packard and the runner up was Gianna Renzo, also an 8th grader.
The top ten place winners are pictured.
Back row left to right: Brett Gerlach, Caleb Porter, Ella Rossman, Noah Grenninger and Aaron Miller. Front row: Julian Packard, Gianna Renzo, Kara Stover, Dylan Maggs and Mallory Eck.