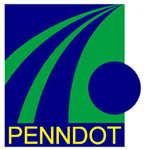 CLEARFIELD – Route 120 is fully open in Clinton County this morning, following a rockslide yesterday that closed a section of the roadway, according to the Pennsylvania Department of Transportation (PennDOT).
Yesterday's rockslide closed Route 120 near the village of Keating in Keating Township and crews began work to remove debris. PennDOT was able to open the road to a one-lane pattern late Thursday night and then reached a full opening today around 8 a.m.
Drivers can check conditions on more than 40,000 roadway miles, including color-coded winter conditions on 2,900 miles, by visiting www.511PA.com. 511PA, which is free and available 24 hours a day, provides traffic delay warnings, weather forecasts, traffic speed information and access to more than 770 traffic cameras.
511PA is also available through a smartphone application for iPhone and Android devices, by calling 5-1-1, or by following regional Twitter alerts accessible on the 511PA website.
For PennDOT regional information on Twitter, follow www.twitter.com/511PAStateCOLL