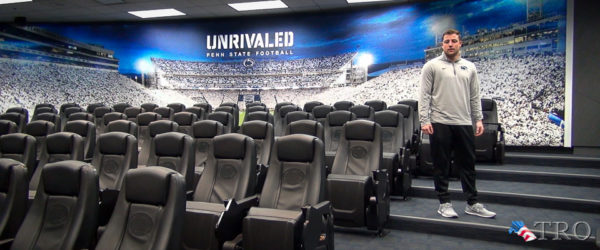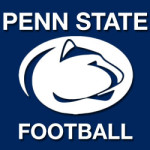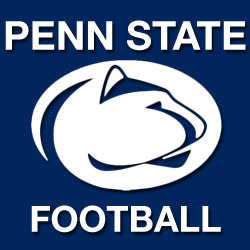 UNIVERSITY PARK — Von Walker this winter is concentrating on rehabilitating a damaged knee and is enrolled in post-graduate schooling at Penn State University.
At the same time the four-year Nittany Lion football letterman is preparing for the next chapter in his life, updating his resume and looking for the appropriate opportunity in the workplace.
Earlier this week the longtime Clinton County sports favorite sat down for an extended interview with The Record's John Lipez in the lounge of the Lasch Football Building on the Penn State campus.
Walker talked about his multi-sport career growing up in the Lock Haven/Mill Hall area and competing at Central Mountain High School and his decision to "run-on" at Penn State where he proved to be an integral part in the rebirth of the Nittany Lion program, serving as a team captain his last two years.
That full interview will be posted later this week on therecord-online. In it, Walker went out of his way to thank the local community:
"I love being home seeing my people. I love being from Lock Haven. Everyone is so good to me so I just try to give a little bit back. I want to say 'thank you' to all these people. You guys mean the world to me. It's really like I got a whole city behind my back these four years, trying to accomplish what I tried to accomplish."
Walker displayed why he is seen as a role model to so many young people in central Pennsylvania: "I hope I have opened some eyes to some people from our area, those kids playing football for Central Mountain. I know it's not the biggest thing to play football right now. I wasn't the greatest ever but I worked extremely hard, why I got here.
"There are definitely opportunities out there and I hope I shed some light on that and there are some kids out there who can take advantage of that."
Walker came to Penn State as a non-scholarship football player but through hard work earned a scholarship after two years. That effort/reward was similar to the same football career path of two former local athletes, Travis Forney, a kicker at Lock Haven High School and Penn State two decades ago and Robbie Gould, a kicker at Central Mountain High School who just completed his 12th year in the NFL. Both went to Penn State and successfully convinced the coaching staff to ultimately reward them with scholarships.
Walker indicated he is mentoring another local football player in the same "run-on" process. He said he is proud to be in the process of getting Central Mountain's Justin Neff acclimated to joining the Nittany Lion program as a non-scholarship athlete at the outset this upcoming fall.
Video Report