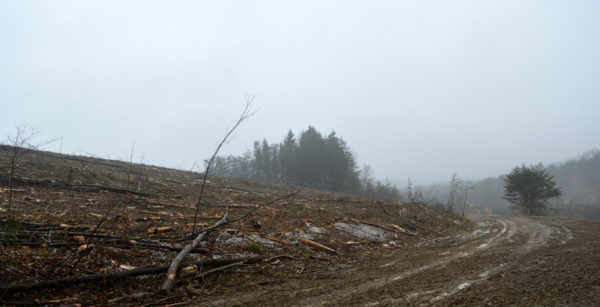 By LaKeshia Knarr
LOCK HAVEN – A public hearing is being held this Thursday to evaluate whether a family can open a drug and alcohol treatment center in Woodward Township.
Robert C. Wise Sr. is hoping to open a 90-day treatment facility on a 100-acre property he owns in Woodward Township, and his son, Robert "Bobby" C. Wise II, is spearheading the project. Under initial plans, the facility would have access from Route 664 (Coudersport Pike) and Shirk Hollow Road.
Located in a "Low Density Residential District," the plan needs to receive a special exception from the township's Zoning Hearing Board to proceed, as the use of the property would go beyond allowances for such a zone.
Under the township's Zoning Ordinance, the Low Density Residential District zone permits single-family detached dwellings, conversion apartments (up to two units), government or municipal buildings, churches and places of worship.  Permitted accessory uses and structures for such a zone include uses and structures incidental to an approved principal use, essential services, private swimming pools, temporary roadside stands, no-impact home-based businesses, signs and off-street parking/loading areas.
Special exception uses and structures must be approved by the township's Zoning Hearing Board, and conditional uses and structures, including public or private schools and utility supply facilities, must be approved by the supervisors, according to the ordinance. Special exception uses include group day care homes, day care centers or nursery schools; mobile homes on individual lots; group homes and institutional residences; personal care homes; and two-family dwellings.
A construction permit for the project was denied by township Zoning Enforcement Officer Chris Coleman because he could not approve it until if and when the Zoning Hearing Board grants the special exception for the plan to move forward.
Still in the beginning stages of planning and development, the Wises believe the unique facility they envision will be able to accommodate up to 25 patients at a time, and they intend to serve adolescents ages 13-17.
The reason for targeting that age group is a personal one.
"I'm doing this because, for one, I lost a son to an opioid drug overdose, and this gives me a sense of purpose. Secondly, I've had my own problems with addiction," Wise II shared. "There is a lot of passion going into this."
Wise II, a former chiropractor in the area, has gone back to school to obtain the educational foundation he believes is necessary to bring this project to fruition effectively. He is currently working on his Master's in Addiction Counseling through Capella University.
The proposed treatment center has the potential to benefit many people, he said.
There are very few drug and alcohol treatment centers in the state that exclusively serve adolescents, Wise II added.
And the length of the program planned at this facility is intended to make the most impact.
"There is evidence-based research that supports the fact that a 90-day period of care produces the most lasting and sustained changes in behavior," Wise II said.
"It's not only for residents of Clinton County," he added. "It's not exclusive to any area… My dream is to provide scholarships to make it available to anyone in the tri-county area."
That said – the facility could be used by anyone in the state and beyond. Boys and girls alike would be able to seek treatment there.
"I think that is important in their daily interactions and getting them back to normalcy," he said of the co-ed aspect of the plan. "Normal, healthy, intimate relationships need to be reestablished. That's crucial."
Plans indicate the facility will be staffed 24-hours a day, with security personnel and cameras on-site to monitor patient activity and ensure their safety. Staff would include administrative directors, a physician, nursing staff, counselors and technicians, as well as cooks, drivers and housekeepers.
According to Wise II, patients' treatment would include withdrawal management, psychoeducation, self-conceptualization, goal-setting measures related to education and career paths, relapse prevention and aftercare.
"My goal is to put a dent in the opioid epidemic," Wise II said, summarizing his efforts.
The township's Zoning Hearing Board is comprised of Chairman Jeff Raymond, Edward Cox, Terry Shultz, Brenda Dunlap and Dave Coleman.
The public hearing on the matter will begin at 6:30 p.m. in the township municipal building at 86 Riverside Terrace.
If the board grants the special exception, the township Planning Commission will also be involved with site development.