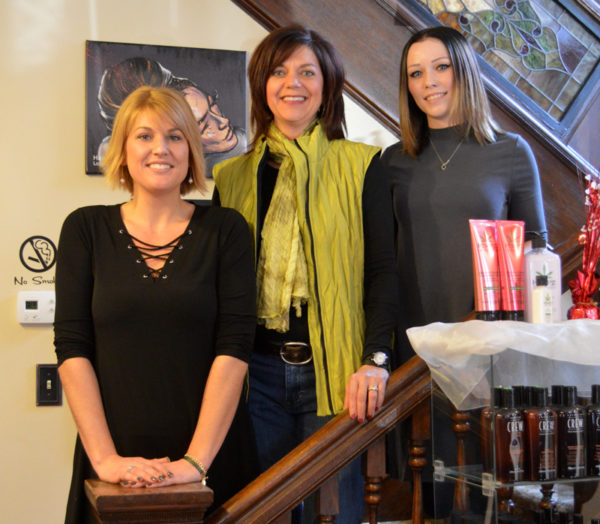 By LaKeshia Knarr
LOCK HAVEN – An official ribbon cutting Monday afternoon marked the beginning of new management at Hair Studio 35, a full-service salon located at 347 E. Main St.
It also marked the beginning of a vision coming true for Dana Walker, the new owner, who has been employed as a hair stylist at the salon for about eight years.
"This has been a dream of mine since beauty school," she told the crowd that gathered for the ribbon cutting. "I'm just excited! Good things are happening in Lock Haven."
The story actually began a long time before then, according to Wendy Salisbury, Walker's mother.
Salisbury told The Record about an incident that occurred when Walker was only 5 years old.
The adamant youngster just had to have a perm, Salisbury recalled, fully aware of how unexpected that is for such an age. After various attempts to talk a young Dana out of a permanent curl, Salisbury caved. When she saw her daughter patiently sitting through the long treatment and all smiles afterward, she realized Dana was going into cosmetology.
"I am absolutely proud," Salisbury said, now seeing her daughter's dream come to fruition. "She's a great kid. She worked hard and it paid off. It is not a surprise that she has turned her dream into a reality."
Walker, who took cosmetology courses through the vocational program offered at Central Mountain High School, graduated in 2006 and has been putting those skills to use since.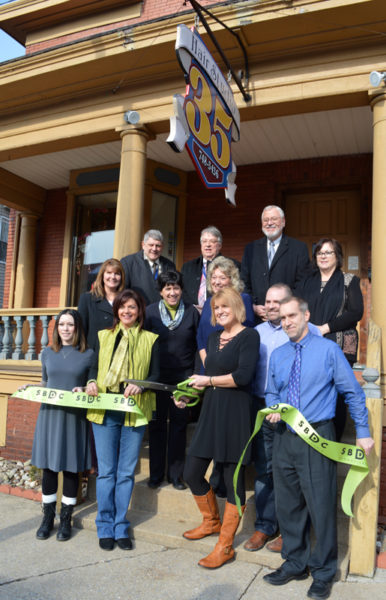 Hair Studio 35, founded in 1989, was previously owned by Carol Orndorf, who plans to stay on staff as a stylist. Originally located on Bellefonte Avenue, Orndorf moved the salon to its current location in 1996, and Walker will lease the space from her for the business.
Talks about buying the business began about four years ago, Walker noted, adding this is her first business venture.
Asked how it feels seeing everything finally come together, she said, "It feels amazing!"
And she has some fun plans in store for clients.
"I am hoping to start a new loyalty rewards card program, and we've been offering a featured product or deal of the week," Walker said.
In addition to cuts and colors, the salon offers hair-styling and make-up services for special events, tanning beds, manicures, pedicures, and professional products.
Walker is looking forward to growing the business, in terms of staff and services. The Hair Studio 35 staff now includes Walker, Orndorf and Sydney Weaver, nail technician.
A Clinton County native, Walker and her husband, Jason, have two children, Jillian and Jayden.
"I just want to be a positive influence for upcoming hairdressers in the area," she said, offering the following advice: "If you put your mind to it and your heart is in it, you can do anything."
While walk-ins are welcome, appointments are encouraged and given priority.
Hair Studio 35 is open Tuesdays and Wednesdays 12 to 8 p.m., Thursdays 10 a.m. to 6 p.m., Fridays 10 a.m. to 5 p.m., and Saturdays 9 a.m. to 1 p.m.