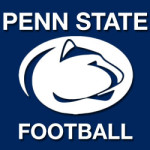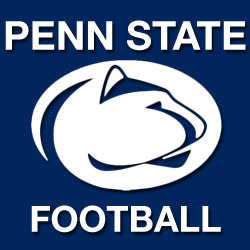 LOS ANGELES – In his final media appearance before game day, Penn State head coach James Franklin met with members of the media Saturday ahead of the 103rd Rose Bowl Game.
The Nittany Lions and the Trojans are set to square off in "The Granddaddy of Them All" Monday, Jan. 2 at 5 p.m. ET with live coverage on ESPN.
Covering a wide variety of topics, Franklin opened his press conference with high praise for the Tournament of Roses organization, for all they have done to provide a unique and memorable experience for the team.
"We've had a tremendous experience so far," Franklin said. "Everything's been really organized. Our players have gotten a chance to have some really unique experiences, same thing with our coaches."
Asked about his leadership and values, Franklin talked about what he said was one of the fundamental pieces of the Penn State program, his four core values.
"That's something that I believe in and our players have, and really players that have been with us for a number of years," Franklin said, before describing each of the core values.
For Franklin and his staff though, perhaps the most important and challenging of the four is "sacrifice."
"Everybody says that they want success, but very few people are willing to sacrifice things to have the success that they want," Franklin said. "Are you able to give up small things now for big things later in life?"
The Ultimate Teammate
Speaking of core values, most Penn State fans have seen Franklin's pregame pump up session throughout the year, where he and Nittany Lions Nick Scott and Marcus Allen push back-and-forth, holding the entire team back, just before running on to the field for kickoff.
Having Scott there among the the leaders of the hype, is something Franklin noted as a special responsibility for the junior in the pregame experience, specifically relating to the type of student athlete he is.
"We do a thing that we call ultimate teammate, which, typically in team meetings, we start with either our core values or ultimate teammate and have somebody kind of say that," Franklin said. And ultimate teammate is basically who is the guy in the program that everybody respects for how they handle their business both on and off the field."
Scott is frequently mentioned among staff members and teammates alike as the ultimate teammate, for his positive attitude and energy that he brings daily, whether its in meetings or on gameday.
On a few occasions this season Franklin has noted that based on just eye test alone, Penn State quarterback Trace McSorley might not score high. As the 3,000-yard passer has proved all year long though, it's his unique set of intangibles that are checking boxes for Franklin and his staff.
"Winner, he's a winner," Franklin said. "Four straight State Championships games that he appeared in in high school. Accuracy, he's got that. Mobility, he's got that. Competitive demeanor, he's got that. Ability to affect people around him, I think that's one of the more important traits – it's does he make the people around him better? He does that. Do the guys want to play for him? He does that."