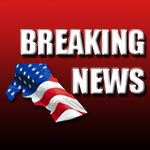 LOCK HAVEN – An early morning fire broke out in the former Wolf Furniture/Heilig Myers store building on the first bock of Bellefonte Ave. in Lock Haven.
Huge flames engulfed the building with dark, black smoke billowing hundreds of feet in the air that was visible from as far away as Woolrich.
Dozens of Clinton County firefighters were on the scene battling not only the engulfing flames and smoke, but the frigid temps as well. Crews from all corners of the county were on scene including all three City companies, Flemington, Mill Hall, Wayne Twp., Dunnstown, Woolrich, Avis and Renovo.
The flames from the fully involved fire were also endangering neighboring buildings that house several businesses as well as the local office of 76th Dist. State Rep. Mike Hanna.
The northerly wind was also driving huge flames from the rear of the building into the rear of the Covenant United Methodist Church and also the Clinton County Women's Center.
Both Bellefonte Ave. from Main St. to Chirch St. and Main Street from Vesper St. to Second St. were closed forcing commuters to alter their route as they headed out for work and school this morning.
The cause of the fire and the possible total damage is not know at this time. We will update with that information as it becomes available.
Video Report