This slideshow requires JavaScript.
Rolling out the Mats for King of the Mountain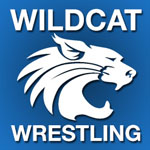 BALD EAGLE TOWNSHIP – The Wildcat wrestling family turned out at the Cm gym tonight to prepare for the prestigious King of the Mountain tournament. Wrestlers, coaches, parents and boosters from the elementary, junior high and varsity programs were on hand setting up.
Of particular note, the Lancers of General McLane high school were stopped by hoping to get in a practice round this evening joined in assisting the volunteers to get the job done. Good sports, one and all.
Wrestling will get underway at 2 p.m. Friday, Dec. 15, 2016. Due to the approaching winter weather forecast, tournament officials are looking to wrestle through the quarterfinal round Friday evening instead Saturday morning so as to get a head start in order to get the visiting teams on the road home earlier.