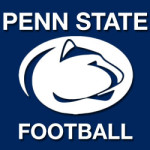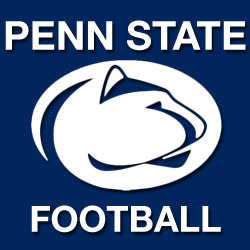 UNIVERSITY PARK—Two months ago Penn State was idling at 2-2, not sure where the 2016 season was heading. Two months later the Nittany Lions have completed an improbable 8-game regular season winning streak, finishing the run with total second half domination in a 45-12 takedown of Michigan State (3-9).
The victory, with Ohio State's overtime win over Michigan, gives Penn State the eastern crown and puts the team in next Saturday's Big 10 title game against western division winner Wisconsin, like Penn State 10-2 on the year. The game will be played in Indianapolis Saturday at 8 p.m.
With standout running back Saquon Barkley shutdown by the Spartans (12 carries, 14 yards), sophomore quarterback Trace McSorley stepped up. After a slow start (Penn State trailed 12-10 at halftime) he finished 17-for-23 for 376 yards and four touchdown passes. His performance established a new school single-season record for total offense. Barkley meanwhile, after contributing a 2-yard touchdown run in the second quarter, left the game in period three with what appeared to be a right ankle injury. Severity of the injury was not immediately known.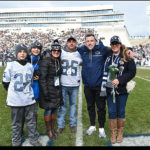 Senior class members were honored prior to the game. They included special teams captain Von Walker from Central Mountain High School. Walker was unable to play due to a knee injury suffered in last week's win at Rutgers. Special teams member Nick Scott wore Walker's #25 jersey in tribute to his fallen teammate.
Walker is scheduled for surgery early next month and will remain as part of the program as the postseason unfolds. He is scheduled to graduate Dec. 17.