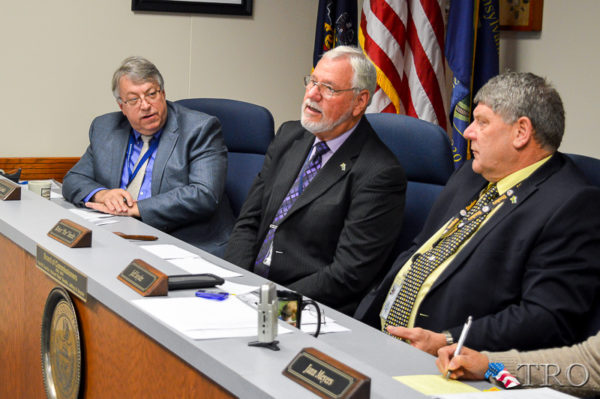 by LaKeshia Knarr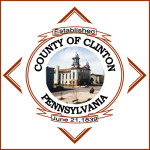 LOCK HAVEN – The Clinton County commissioners heard from a group working to bring regional transportation options to residents of the county Thursday morning, and learned the plan is to offer a pilot program as early as next year.
Representatives from River Valley Transit (RVT), as well as individuals serving on the recently established Public Transit Community Advisory Committee, discussed how the initiative is taking shape and how it intends to function.
A four-month trial, costing $15,200, would begin in February if approved by involved partners. The trial period will provide enough time to establish ridership numbers and identify the most desirable, needed and convenient stops going forward, according to the committee.
Under the current plan, transportation services would link Lock Haven to Jersey Shore and Williamsport six days per week. The program would serve Hogan Boulevard businesses, High Street establishments, the Clinton County Housing Authority and Senior Housing project in Flemington, Lock Haven Hospital and Susque-View, Lock Haven University, Main Street in Lock Haven, the Clinton County Community Center plaza off Walnut Street, as well as Dunnstown, Avis and McElhattan.
Once connected to Jersey Shore, riders could opt to hop on another bus to Williamsport.
Down the road, it's possible these services will be extended to include a connection point in State College and expand to seven days a week.
County Planner Tim Holladay, who is serving as chair of the Advisory Committee, said there would be a morning and evening run for out-of-county rides, and that there would be a loop within the county as well.
Going forward, he said, the committee is reaching out to partner organizations to solidify funding. Holladay said the group is looking into sponsorship opportunities as well.
Bill Nichols, general manager at RVT, called the company a "multi-faceted agency," and noted 20 percent of riders are senior citizens and over 1 million passengers are served per year.
He said the Pennsylvania Department of Transportation is encouraging regionalization of transportation services and he sees this initiative as "a great opportunity for Clinton County and for Lycoming County."
Nichols related that the trial period under consideration is similar to what RVT has done with other partners in the past as they've expanded operations. The general manager noted he believes this trial period offers time to absorb the learning curve, as the county sees what demand actually is for such rides.
"We're ready to go if you want to make this happen," Nichols told the board of commissioners, later adding, "We'll do as much public outreach as we can."
James Plankenhorn, president and CEO of STEP, Inc., also attended the meeting Thursday and expressed support for the transportation opportunity.
Noting STEP's transportation services are "demand responsive," and often serve very specific ride needs, Plankenhorn said he foresees the regional transportation initiative decreasing STEP's ridership slightly but "I think it's going to make us stronger."
Albert Jones, speaking on behalf of First Quality, said the company is pleased to continue supporting Clinton County and to be involved in this initiative, one they see as workforce development.
Commissioner Jeff Snyder, thanking everyone involved in the planning of the endeavor, said, "I truly am in support of this. I think it's something that's needed in Clinton County."
The commissioners are hopeful that making transportation easier between Clinton and Lycoming counties will increase economic opportunities for residents of both counties – as workers can find reliable ways to get to and from work in new locations and can shop regionally.
Commissioner Paul Conklin expressed satisfaction with a four-month trial of the program, saying it will allow time for people to become aware of the program and actually utilize it.
Former city councilman Steve Stevenson, who is serving on the Advisory Committee, agreed with Conklin.
"I think ridership will increase. I think it's a good trial period," he said. "We appreciate the other partners in this as well. Everything has been good and positive."
The Public Transit Community Advisory Committee, established by the commissioners, has met three times so far to discuss the possibility of bringing public transportation services to the county. The group represents business and industry, local government, community organization, Lock Haven University and law enforcement.
The Advisory Committee intends to continue public discussion on the topic at the commissioners' Dec. 5 work session, which begins at 9 a.m. in the Garden Building at 232 E. Main St., Lock Haven.
The commissioners are in the beginning stages of developing the 2017 county budget and will evaluate the cost of the initiative in December.