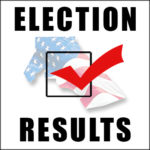 LOCK HAVEN — Glenn "GT" Thompson (R-Howard Twp) handily won a fifth term representing the 5th Congressional District in Washington.
Thompson easily carried Clinton County and the rest of the massive district, geographically the largest in the state. Unofficial election night results showed Thompson with 200,584 to 97,654 for his Democratic challenger, Brookville attorney Kerith Strano Taylor.
Clinton County voters supported Thompson by a margin 10,187 to Taylor's 4,325. His distric-wide winning percentage was 67 to 33, an improvement over his 64-36 percent margin over Taylor two years ago.
Thompson said, "I'm just appreciative for the support…from the citizens I've had the opportunity to serve and support." He told the Centre Daily Times, "This is a credit to the citizens of the 5th District."
In addition to Thompson, Clinton County voters overwhelmingly backed the GOP slate on the county ballot (with the exception of state Rep. Mike Hanna (D-Clinton/Centre) who won a 14th term):
For president: Donald Trump, 9,665; Hillary Clinton, 4,517
For U.S. senator: Pat Toomey, 8,395; Katie McGinty, 5,262
For attorney general: John Rafferty, 8,346; Josh Shapiro, 5,968
For auditor general: John Brown, 7,908; Eugene DePasquale, 5,347
For state treasurer: Otto Voit, 7,353; Joe Torsella, 6,002
For state senator: Joe Scarnati, 9,037; Jerri Buchanan, 5, 129.
Republicans Trump, Toomey and Scarnati were successful in their overall election bids, as were Democrats Shapiro, DePasquale and Torsella in their statewide races.
Clinton County's voter turnout was 67.27 percent; 15,003 of the county's 22,303 registered voters went to the polls.
There were 3,673 straight Republican ticket votes, 2,022 from Democratic voters.