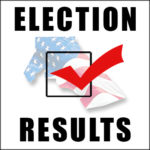 LOCK HAVEN – We will bring you the results of the 2016 general election straight from the Garden Building as the results are tabulated from all 34 precincts in Clinton County this evening.
The polls close at 8 p.m. and the returns will begin to arrive at the Garden Building throughout the evening.
The tables below will update automatically every 30 seconds and will reflect updated totals as we enter them. No need to refresh the page to keep up with the tally.
President of the United States
| 34 of 34 Precincts Reporting | Total |
| --- | --- |
| Hillary Clinton (D) | 4517 |
| Donald Trump (R) | 9665 |
State Representative 76th District
| 34 of 34 Precincts Reporting | Clinton County | Centre County | Total |
| --- | --- | --- | --- |
| Stephanie Borowicz (R) | 6,887 | 2,820 | 9,707 |
| Mike Hanna (D) | 7959 | 3016 | 10975 |
PA 35th Senatorial District
| 34 of 34 Precincts Reporting | Total |
| --- | --- |
| Jerri Buchanan (D) | 5129 |
| Joe Scarnati (R) | 9037 |
U.S. Congressional 5th District
| 34 of 34 Precincts Reporting | Total |
| --- | --- |
| Kerith Strano Taylor (D) | 4325 |
| Glenn Thompson i (R) | 10187 |
U.S. Senate Pennsylvania
| 34 of 34 Precincts Reporting | Total |
| --- | --- |
| Katie McGinty (D) | 5262 |
| Pat Toomey (R) | 8395 |