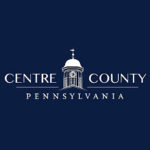 BELLEFONTE — A Blanchard man has been arrested on multiple child sex abuse charges.
Rockview state police on Monday arrested Joseph Skrtich, 48, on allegations of sexual abuse at various locations throughout Centre County.
Skrtich was arraigned before District Judge Kelley Gillette-Walker and committed to the Centre County Correctional Facility in default of $500,000 monetary bail.
A release from the Centre County District Attorney's office said the charges arose when the victim disclosed that Skrtich allegedly sexually assaulted her over an eight year period. Over 40 counts were filed against him, including aggravated indecent assault of a child, unlawful contact with a minor and aggravated indecent assault.
The statement from the office of Centre County DA Stacy Parks Miller listed two victims:
In mid-August "Victim #1" described multiple incidents of improper contact she alleged occurred from the time she was 12 years told until she was 20 years of age. Victim #2 alleged that Skrtich made improper contact with her when she was approximately five years old.
According to the Centre Daily Times, one of the victims said she reported the allegations because she feared he would assault someone else. The Centre County paper, citing the police affidavit of probable cause, said Skrtich allegedly admitted to the assaults during a phone call to his wife and told authorities, "I'm not gonna lie. It's true. I'm a horrible person."
A preliminary hearing was scheduled for Nov. 2.