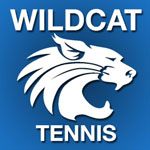 HOLLIDAYSBURG – What a difference a day makes. Yesterday the Lady Wildcats team overpowered DuBois to advance in the District 6/9 team tournament to face No. 1 seed Hollidaysburg. Today, the Lady Golden Tigers proved why they are the top ranked team defeating Central Mountain 5-0.
At No. 1 singles, Veronica Helsel of Hollidaysburg defeated Jolee McCluskey 6-1, 6-0. Then at No. 2 singles, the Golden Tiger's Jenee Delorme bested CM's Quinn McCluskey 6-2, 6-1. At No 3, Hollidaysburg collected another win with Helen Rose besting lady Wildcat, Katherine Strouse, 6-3, 6-3.
It was more of the same in doubles action with Hollidaysburg's Payton Ruggery and Chloe Love defeating Keli Kwiatek and Kendall McCluskey of Central Mountain 6-1. 6-0. At No. 2 doubles, CM's Becky Piergallini and Cierra Merrill fell to Lady Golden Tigers, Zaina Younes and Paige Jodon 6-4, 6-1.
The match ended the season for Central Mountain with a 17-3 record overall, 14-0 in the Pennsylvania Heartland Athletic Conference.
Hollidaysburg 5 Central Mountain 0
1 Veronica Helsel Hol def Jolee McCluskey 6-1 6-0
2 Jenee Delerme Hol def Quinn McCluskey 6-2 6-1
3 Helen Rose Hol def Katherine Strouse 6-3 6-3
1D Payton Ruggery/Chloe Love Hol def Keli Kwiatek/Kendall McCluskey 6-1 6-0
2D Zaina Younes/Paige Jodon Hol def Becky Piergallini/Cierra Merrill 6-4 6-1
Record
CM 17-3 Hol 17-1