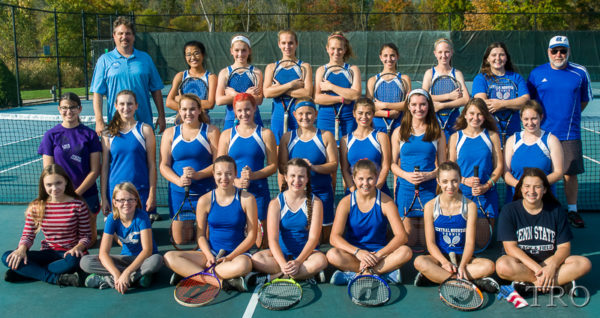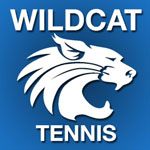 BALD EAGLE TOWNSHIP – In another great showing, No. 4 seed, Central Mountain (17-2) hosted No. 5 seed, DuBois in a first round match for the District 6/9 team tournament.
Even though CM tennis coach, Pete Wert, had some confidence that his squad would represent themselves well the match with DuBois, he shared there were a lot of variables that would come into play along the way for the Lady Wildcats to achieve victory.
Fortunately, all those variables fell the Lady 'Cats way on their run to a 5-0 win and the opportunity to play at least one more match.
In the District 6/9 singles tournament, DuBois No. 1 player, Marissa Toretti took down CM's Jolee McCluskey. Today, it was McCluskey who would return the favor, defeating Toretti 6-2, 6-2.
At No. 2, Quinn McCluskey added another win for CM defeating Lady Beaver, Alexis Strouse 6-2, 6-1.
Not to be left out, Lady Wildcat, Katherine Strouse took care of DuBois' Alexa Hartman in straight sets 6-0, 6-3 at No. 3 singles.
On the doubles side, it was a total wildcard situation as there was on precedent for comparison as both teams fielded different parings at districts, so it was an unknown situation of how the battles would go.
Once again, good fortune came CM's way as Kendall McCluskey and Keli Kwiatek put forth another top drawer performance for the Lady Wildcats shutting out Sierra Via and Haley McAruch 6-0, 6-0 in the battle of No. 1 doubles.
Then at No. 2 doubles, Becky Piergallini and Cierra Merrill added the finishing touches for a perfect outing for Central Mountain by defeating the Lady Beaver's, Alexa Alker and Alaina Heberling 6-3, 6-0.
Now the Lady Wildcats will travel to No. 1 seed, Hollidaysburg for a 3:30 p.m. match tomorrow, Tuesday, Oct. 18, 2016. The winner of that match will face the winner of today's other matchup between No. 2 seed State College and No. 3 seed Altoona for the D 6/9 team championship on Wednesday, Oct. 19, 2016.
Central Mountain 5 DuBois 0
1 Jolee McCluskey CM def Marissa Toretti 6-2 6-2
2 Quinn McCluskey CM def Alexis Strouse 6-2 6-1
3 Katherine Strouse CM def Alexa Zartman 6-0 6-3
1D Kendall McCluskey/Keli Kwiatek CM def Sierra Via/Haley McAruch 6-0 6-0
2D Becky Piergallini/Cierra Merrill CM def Alexa Alker/ Alaina Heberling 6-3 6-0