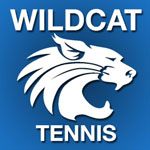 ALTOONA – Central Mountain participated in the District 6/9 girls' tennis doubles tournament.
Lady Wildcats, Becky Piergallini and Cierra Merrill fell to Marissa Toretti/Alexis Strouse of DuBois 6-1, 6-4 in the preliminary round.
CM's sibling duo of Quinn and Jolee McCluskey defeated State College's, Maggie Janice and Laura Guay 6-2, 6-3 in the quarter-final round.
In the semi final round, the McCluskey sisters came up short against the No. 1 seed, Veronica Helsel and Jenee Delereme of Hollidaysburg, 6-2, 6-1.
Central Mountain is still alive in the District 6/9 Team Tournament and will host DuBois for a first round match on Monday, Oct. 17, 2016 at 4 p.m.