Central Mountain Earns Perfect 14-0 Mark in PHAC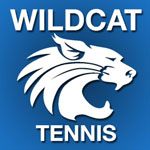 BALD EAGLE TOWNSHIP – Central Mountain (16-2, 14-0) closed out their Heartland Conference regular season play with a 5-0 whitewashing of Selinsgrove.
The highlight of the singles action was in the battle of No. 2s where Lady 'Cat Quinn McCluskey avenged her only conference loss of the season by defeating Selinsgrove's Savanna Foor 6-1, 6-2. At No. 1, CM's Jolee McCluskey took care of Lady Seal, Olivia Fravel in straight sets, 6-3, 6-2 while at No. 3, Katherine Strouse of CM worked overtime to top Selinsgrove's Daisy Etiinger 3-6, 6-3, 10-8.
In doubles action, Central Mountain's Kendall McCluskey and Keli Kwiatek defeated Isabel Bailey and Meredith Lemons 6-1, 7-5 followed by 'Lady Cats, Cierra Merrill and Becky Piergallini defeating Selinsgrove's Paige Smith and Brooke Longacore 6-1, 7-5.
Jolee McCluskey and Quinn McCluskey both finish the regular conference season with 13-1 records while Katherine Strouse finished at 10-4.
The Doubles teams of Kendall McCluskey/ Keli Kwiatek and Cierra Merrill/Becky Piergallini finished with perfect 14-0 marks in the PHAC.
Central Mountain will host DuBois on Monday, Oct. 17, 2016 for a District 6/9 quarter-final match.
Central Mountain 5 Selinsgrove 0
1 Jolee McCluskey CM def Olivia Fravel 6-3 6-2
2 Quinn McCluskey CM def Savanna Foor 6-1 6-2
3 Katherine Strouse CM def Daisy Etiinger 3-6 6-3 10-8
1D Kendall McCluskey/ Keli Kwiatek CM def Isabel Bailey/Meredith Lemons 6-1 7-5
2D Cierra Merrill/Becky Piergallini CM def Paige Smith/Brooke Longacore 6-1 7-5