Central Mountain to Host DuBois Oct. 17<.h3>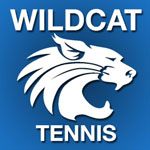 BALD EAGLE TOWNSHIP – The Lady Wildcat girls' tennis squad will have the opportunity for some post season play when the team competition opens next Monday.
Central Mountain, the No. 4 seed in District 6/9 AAA will host No. 5 Seed, Dubois at 4 p.m. at Central Mountain High School on Monday, Oct. 17, 2016.
Also on Monday, No. 3 seed, Altoona will travel to No. 2 seed, State College.
On Tuesday, Oct. 18th, the winners of these first round games will meet at the home of the highest remaining seed for the semi-final match.
No. 1 seed, Hollidaysburg has a bye until the championship round and will host the other remaining team on Wednesday, Oct. 19, 2016 for the District 6/9 title match.
Central Mountain's (15-2) only losses in the regular season were to Hollidaysburg and Altoona.