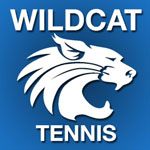 SELINSGROVE – The success continues as Central Mountain advanced to 13-0 with another shutout victory, this time a 5-0 effort over Selinsgrove.
It was business as usual for the Lady' Cats as all five matches were won in straight sets to culminate in another decisive win for Central Mountain.
At No. 1 singles, Jolee McCluskey defeated Selinsgrove's Tori Brubaker 6-1, 6-3. Then Quinn McCluskey CM dispatched Lady Seal, Sierra Gulden 6-1, 6-1 in the battle of No. 2s followed by CM's Katherine Strouse besting Lilly Brouse 6-1, 6-1 at No. 3.
In doubles action, once again, Keli Kwiatek and Kendall McCluskey took down Selinsgrove's Jaden Carper and Autumn Gessner 6-1, 6-2 while CM's Cierra Merrill and Natalie Brown also kept pace by defeating the Lady Seals' Gabi Scholl and Heather Beveridge 6-2, 6-3.
The Lady Wildcats will have a very tough test tomorrow, Thursday, Sept. 28, 2016, when they travel to Blair County to face District 6 foe, Hollidaysburg.
Central Mountain 5 Selinsgrove 0
1 Jolee McCluskey CM def Tori Brubaker 6-1 6-3
2 Quinn McCluskey CM def Sierra Gulden 6-1 6-1
3 Katherine Strouse CM def Lilly Brouse 6-1 6-1
1D Keli Kwiatek/Kendall McCluskey CM def Jaden Carper/Autumn Gessner 6-1 6-2
2D Cierra Merrill/Natalie Brown CM def Gabi Scholl/Heather Beveridge 6-2 6-3