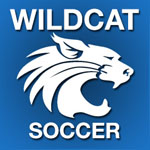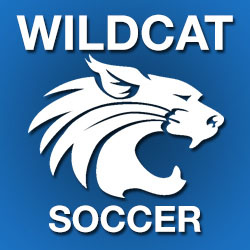 WINGATE – Central Mountain war 1-1 at the BEA Lady Eagle Tournament Saturday with a 2-0 win over the host, Bald Eagle Area in the first round and a 2-0 loss to down river rival Jersey in the championship final for a second place finish.
The Lady Wildcats and BEA played for goose eggs in the first period with a 0-0 score at intermission.
Then at 56:02 into the contest, Lady 'Cat Sloane Tressler took control of a loose ball in the box and drilled it into the bottom left corner for Central Mountain's fist score.
Then almost exactly 10 minutes later, Tara Reese to a shot from behind the 18 yard box off a well-placed corner kick to sneak the ball into the top right corner of the net to put the Lady Wildcats up 2-0.
Central Mountain had the distinct advances in the first game outpacing the hosts 8-1 in shots on goal, 7-1 on corner kicks and keeper Alyssa Dickey was only called upon to make one save in the game.
The second game would not go as well for Central Mountain as rival Jersey Shore had other intentions. The Lady Bulldogd would prevail 2-0 with Shore dominating the stats to hols a 13-1 advantage in shots on goal and 4-1 on corner kicks. Dickey and Chelsey Chaplain combined for 7 saves for the Lady Wildcats.
Both Lady Bulldog scores cam from Harley Lorson, the first coming in at 5:45 into the game when she found the back of the net off a thrown in. Larson scored her second strike in the second period at 62:14 off a free kick that ranges to slip through Chaplain's grasp.
The Lady Wildcats will nest host Williamsport on Monday. Sept. 25, 2016.
| | | | |
| --- | --- | --- | --- |
| Sept. 24, 2016 | 1 | 2 | TOTAL |
| CENTRAL MOUNTAIN | 0 | 0 | 0 |
| BALD EAGLE AREA | 0 | 2 | 2 |
| | | | |
| --- | --- | --- | --- |
| Sept. 24, 2016 | 1 | 2 | TOTAL |
| JERSEY SHORE | 1 | 1 | 2 |
| CENTRAL MOUNTAIN | 0 | 0 | 0 |