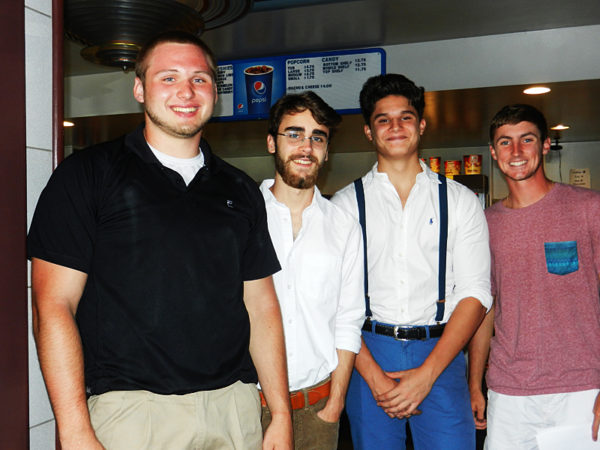 BALD EAGLE TOWNSHIP – A documentary on the Lock Haven area high school consolidation 17 years ago will be available for public viewing on therecord-online this Saturday and Sunday. Entitled "Central Mountain: A Documentary," it was first shown a month ago at the Roxy Theatre. Some 200 community members, students and adults alike, attended the showing.
The effort of Bryce Bitner, Tanner Poff, Andrew Petruzzi and Toner Corl was widely praised by those in attendance at the Roxy showing. The recently graduated Central Mountain students said they undertook the project to learn the story of the consolidation of Sugar Valley High School into Bald Eagle-Nittany High School and then the BEN and Lock Haven consolidation to create Central Mountain in 1999.
In addition to interviews with those involved with or witness to the consolidation period, the documentary pays homage to the local schools' past. The presentation features still shots and video on the history and accomplishments of the schools combined to create Central Mountain. These included the award-winning Bald Eagle-Nittany Band under Paul Kellerman and the run of District 6 football championships at Lock Haven under Mike Packer.
Therecord-online plans to make the documentary available online for a 48-hour period this Saturday and Sunday.
The player will appear below at midnight (12:01 a.m.) Saturday and remain for on-demand viewing until midnight (12:01 a.m.) Monday.
This video presented by – Stella A's and Anastos Brothers Auto Sales