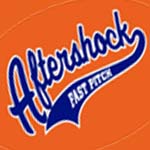 WOOLRICH – PA Aftershock travel softball will hold tryouts for its 14U girls fastpitch team for the upcoming 2016-17 season.
Eligible players must be age 14 or younger as of December 31, 2016.
Tryouts will be held at Woolrich Little League field in Woolrich, PA on August 27 at 11 a.m., and August 28 at 5 p.m. Contact Greg Strouse with any questions (570)962-6409 or gstrouse@strouselawfirm.com.