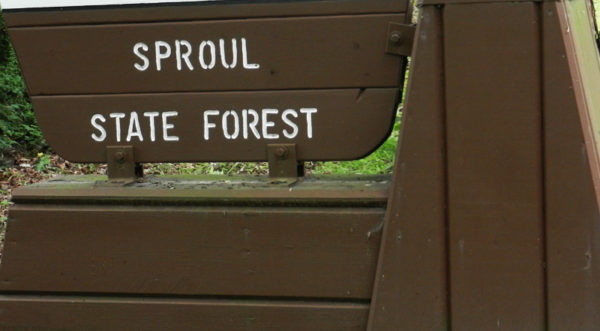 HARRISBURG – More water quality improvement is on the way for Sproul State Forest in Clinton County, the result of grant funding part of a $30 million award from the U.S. Treasury.
Rep. Mike Hanna, D-Clinton/Centre, made the announcement. Hanna said Clinton County is one of 10 counties across the state who were approved by the federal Office of Surface Mining Reclamation through a new AML Pilot Program. The $30 million of AML Pilot funding is in addition to the $44 million in funding from the federal AML Trust Fund that Pennsylvania received earlier in 2016 from the federal Office of Surface Mining for abandoned mine reclamation.
"This program will benefit our region in a major way," said Hanna. "When the mines closed throughout the state, our communities saw a huge economic downturn; people lost their jobs and the land became unusable. This project will help boost economic development."
Hanna said the AML Pilot funding will be used to fund the reclamation of the Camp Run No. 2 AML site in Sproul State Forest for the purpose of restoring water quality in the Rock and Camp Run tributaries of Cooks Run. The site will be reclaimed by excavating and removing or treating the acid forming materials on site. The reclaimed site will then be reforested to bring the land and water back to pre-mining conditions.
"Restoring public lands and water quality is very important to me," said Hanna. "I am grateful to see federal funding being used to help reclaim unused mining sites in Clinton County and hope this project will increase tourism throughout the area."
The AML Pilot is intended to help demonstrate the benefits of the proposed federal RECLAIM Act, which if passed by Congress would help coal states across the country accelerate efforts to address abandoned mine lands, while simultaneously providing economic development in historic coal regions which have been hard hit by recent declines in the coal industry. Gov. Tom Wolf has strongly supported passage of the Act, which would direct an additional $67 million of federal AML funding per year to Pennsylvania over the next five years for projects which provide local economic benefits similar to the projects included in the pilot.