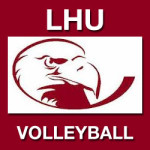 LOCK HAVEN – Shannon Gerencir has been named the new Lock Haven University head volleyball coach.
Gerencir brings with her 14 years of NCAA Division II head coaching experience having spent the last 14 seasons at West Virginia State University.
LHU Director of Athletics, Dr. Tom Gioglio announced the university choice yesterday:
"We are excited to welcome Shannon and her family to Lock Haven University," said Gioglio. "I am confident that the extensive NCAA Division II coaching and recruiting experiences Shannon brings to LHU will have a positive impact on our volleyball program and student-athletes."
Gerencir was named the head coach at West Virginia State in 2002 and she rebuilt the program from the ground up.
Over the last 14 seasons, Gerencir has led West Virginia State to a pair of conference championships and led the team to two NCAA Division II Tournament appearances. Twice, she was named conference coach of the year.
She has served as the Chair of the Mountain East Conference (MEC) Volleyball Coaches Association and also holds positions on the NCAA Division II Regional Ranking Committee and American Volleyball Coaches Association (AVCA) National Volleyball Ranking Committee.
While at West Virginia State, Gerencir also served as the Athletic Department's Senior Women's Administrator and Academic Liaison, and in 2013, she was named the Assistant Director of Athletics.
As Assistant Director of Athletics, she has helped manage all facets of the institution's 10-sport athletic department.
Gerencir said she is excited to start the next chapter of Haven volleyball: "I am truly honored and extremely excited for this opportunity at Lock Haven University," said Gerencir. "The volleyball program has a storied history built on strong tradition and excellence, and I want to lead us back to the top. I'm ready to hit the ground running."
Gerencir is a 1993 graduate of the University of Charleston, receiving a Bachelor of Arts in biology. She replaces Dan Kreiger who had coached LHU to an 88-49 record over the last four years.