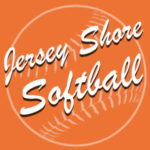 OVAL – The Jersey Shore Area 8-10 All-Stars bowed out of the District 12 tournament with a third place finish after a 23-7 loss to Loyalsock.
Shore fell to Clinton 13-3 in the first round then went on a 'refuse-to-lose' campaign in the bottom bracket earning wins over Newberry (14-13) and Muncy (6-5) to make it to the consolation final today.
Jersey Shore Area kept the game close trailing 3-1 after one inning, then 7-5 after two … then knotted the score 7-all in the third inning.
Loyalsock tacked on 3 runs in the fourth inning, followed by three more in the top of the fifth inning to hold a 13-7 lead heading into the last inning.
Sock then plated two more runs before launching a two-out, 8-run rally to close out the scoring before retiring Jersey Shore in order to end the game in the bottom of the sixth inning.
Shore catcher, Katelyn Bowman, who did an admirable job battling both Loyalsock and the summer heat, also led the Shore hitters with a pair of base hits. Payton Kinley, Abigail Haight and Liz Weller all had a base hit for their efforts.
Katelyn Stover went the distance in the circle once again recording 6 strikeouts and giving up 6 walks.
Loyalsock has a rematch with Williamsport Area in the District 12 championship July 12, 6 p.m. at Nippenose.
| | | | | | | | | | |
| --- | --- | --- | --- | --- | --- | --- | --- | --- | --- |
| July 9, 2016 | 1 | 2 | 3 | 4 | 5 | 6 | R | H | E |
| LOYALSOCK | 3 | 4 | 0 | 3 | 3 | 10 | 23 | 18 | |
| JERSEY SHORE AREA | 1 | 4 | 2 | 0 | 0 | 0 | 7 | 5 | |