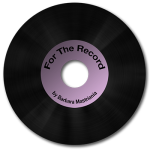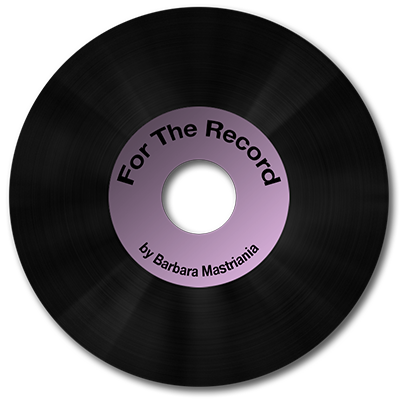 by Barbara Mastriania
Johnny you are growing wiser …
Rumor has it, not a clue if it's true but I hear that it is that John Curcio turned 91 this year. And by doing so, he was honored by his friends and fellow members of the Renovo area Community Trade Association. CTA members sang happy birthday wishes to him and CTA president Ernie Peterson presented with a piece of birthday cherry pie topped with candles.
Growing up in Renovo's hay day …
I remember a few years ago that somebody was listing the names of Renovo natives who were educated in either St. Joseph's or Renovo elementary and high schools who were leaders in the careers they chose. I had the good fortune last week to meet one of them, Dr. Thomas Long who taught psychology and career counseling in this country and abroad. He taught for many years at Penn State, and at 18 different times he participated in special assignments in Ireland. At age 70 Tom Long was asked by the U.S. government to do a study of psychology and counseling of people on large naval vessels and spent 3 months on the US Carrier WASP and he taught psychology to enlistees on the nuclear-powered Navy super carrier USS John C. Stennis.
Dr. Long – he prefers being called Tom – is retired and lives with his wife in Altoona. While visiting Renovo last week he spoke more of growing up in Renovo than of his many career and other accomplishments.
He met with boyhood friends, among them John Curcio and Bud Hallberg . He visited Curcio at his home and he had lunch with Hallberg at Yesterday's (pictured below). Long's driver who brought him to Renovo was one of his former students, Dave Smith who like Long has a doctorate degree.
He remembered the Emerald's Fire Company's green truck was the first green fire truck he and his Renovo boyfriends had ever seen. He remembered the infamous canoe he and Hallberg bought from Owen Maxwell for $10. Each put five dollars toward the purchase and they shared the cost of tar and gallons of Chinese Red paint. The tar and paint were used to repair a leak. When they were finished tarring and painting it took five boys to carry the canoe to river for its first launch.
He also remembered an Easter Sunday when the boys were rowing in the river and showing off in front of girls dressed in their new Easter outfits. As they rowed closer to the girls the canoe overturned, splashing the girls and dumping the boys.
Long and Hallberg graduated in 1949 at St. Joseph's High School. Long had a scholarship to college and studied for a year at Lock Haven Teachers College. He then enlisted in the US Coast Guard. After the service came back to find scholarship amount cut in half and college costs much higher. He enrolled in Penn State.
He remembered Hank Latua pulled the ropes to ring the st. Joseph's church bells and wondered if the ropes are still there.
And he remembered when young men under 21 used to go to Paddy O'toole's bar and sip beer and smoke cigarettes. In those days if one bar owner saw a Liquor control board investigator, they called ahead to other bars in town. The underage fellows would leave the bar area, but Bud remembers their glasses and cigarettes would be on the bar in plain view.
"No place like Renovo," Long said. "We had the best time in the best years."
Lindy Sisters coming in June …
The popular Lindy Sisters trio is coming to Renovo again this year. The trio specializes in 1940s music. The Renovo Area Women's Club is sponsoring the local performance on June 22 at 7 p.m. Last year they were here at the First United Methodist Church on 7th Street.