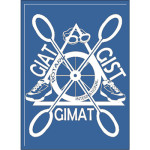 LOCKPORT – The Woodward Township Boat Launch will be the site once again for the Third Annual Great Island Mini Adventure Triathlon on June 24, the Second Annual Great Island Swim Triathlon and the 10th Annual Great Island Triathlon on June 25.
The mini-adventure event is a shortened version that includes a 1k paddle, 8k bike ride and a 2k run. The swim triathlon includes 750 meter swim, 25k bike ride and a 5k run. The traditional triathlon consists of a 5k paddle, 25k bike ride and a 5k run.
There are entrant classes for both ironman/ironwoman and team classifications. Early registration cutoff is June 8, 2016.
For more information visit www.greatislandraceseries.org or contact Drew Talbot at TriGIAT@gmail.com or 570-660-5657.
The Great Island Race series is a Rotary Service Project that benefits several Clinton County non-profits including the Lock Haven YMCA, Clinton County Special Olympics, Team Red White and Blue, The Anne Halenbake Library and the Life Center.