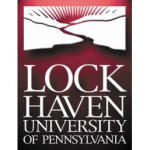 LOCK HAVEN –Another school year will come to an end as Lock Haven University holds its commencement ceremonies this weekend.
Keynote speakers for the upcoming ceremonies on Friday, May 6 and Saturday, May 7: Thomas "Doc" M. Sweitzer will serve as the speaker for the Graduate Commencement. Congressman Glenn T. Thompson will serve as the Undergraduate Commencement speaker.
WHAT: Lock Haven University Spring 2016 Commencement
WHEN: Friday May 6, 7 p.m.-Graduate Commencement;
Saturday, May 7, 10 a.m.-Undergraduate Commencement
WHERE: Price Performance Center—Graduate Commencement;
Hubert Jack Stadium—Undergraduate Commencement.
Sweitzer grew up in Clinton County and has since contributed tremendously to Lock Haven University and the Lock Haven community. He has served on the Council of Trustees for Lock Haven University, the PASSHE Board of Governors, and the Lock Haven University Foundation Board. Sweitzer has supported the community through efforts at the YMCA, Millbrook Playhouse, and the Ross Library. At the May 9, 2015 Lock Haven University commencement ceremony, Sweitzer was awarded the Honorary Degree of Doctor of Public Service.
Congressman Glenn 'GT' Thompson was first elected to represent Pennsylvania's Fifth District in the U.S. House of Representatives in 2008, and was sworn in to his fourth term on January 6, 2015. He and his wife reside in Howard Township, Centre County, Pa. Representative Thompson is a member of the House Agriculture Committee, the House Natural Resources Committee and the House Education & the Workforce Committee. Prior to being elected, Congressman Thompson spent 28 years as a therapist, rehabilitation services manager and a licensed nursing home administrator. He is a graduate of Penn State and Temple Universities, where he earned a B.S. and a Master's in Education, respectively.