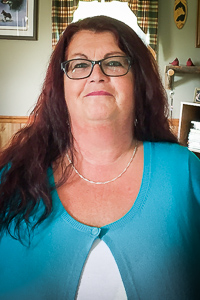 Debbie Kinney originally from Cross Forks, PA residing in Millerstown, PA has been named Coach of the Year by the Special Olympics Committee that covers Perry, Dauphin, Cumberland and Northern York Counties.
Debbie has been coaching volleyball, floor hockey and basketball for Special Olympics since 2008. Debbie's son Tommy Stone is also very involved with Special Olympics, he participates in all of the sports that Debbie coaches but also enjoys Track & Field. Tommy has received Gold and Silver medals this year.
Debbie is very proud of all of team members and enjoys being part of their lives.