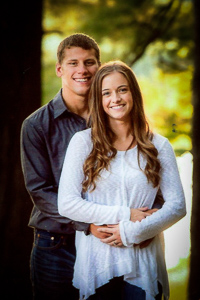 Announcement has been made of the engagement of Madalyn Renzi of Twinsburg, OH and Tyler Buckwalter of McElhattan.
Madalyn is the daughter of Allen and Diane Renzi of Twinsburg, OH. She is a 2012 graduate of Twinsburg High School. Madalyn is currently attending Miami University of Ohio. She will graduate in May with a degree in Accounting.
Tyler is the son of Doug and Sherri Buckwalter of McElhattan. He is a 2011 graduate of Central Mountain High School. Tyler will graduate from Kent State University in May with a Health and Physical Education degree.
A June 18, 2016 wedding is planned.