CM 5A in New Setup; Bucktail Stays Class A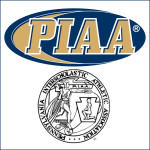 HARRISBURG – The PIAA has released its new high school classifications for the next two years and they show Central Mountain High School will drop down a notch in football, basketball, baseball and softball while Bucktail High School will remain in Class A in those sports.
The PIAA had agreed in October to expand from four to six classifications in those sports; others, such as wrestling and tennis, will remain unchanged.
The new numbers, available on the PIAA website, confirm that Bucktail High School is the smallest school in the state fielding a football team. The Farwell-based school has 43 males in the top four grades eligible for football, the fewest of any school in the state. Longtime opponent Carson Long Military Academy is next with 53 males in grades nine through twelve.
While the effect on Bucktail will be minimal beginning with sports next fall, it will be more significant for Central Mountain. The affected Wildcat programs had been competing in AAAA, the highest classification through this year in football, basketball, baseball and softball. They will drop to AAAAA, while the Wildcat soccer programs will be split in terms of classification.
Effective with the fall 2016 football season the new Class 6A will include State College (846), Altoona (922), Mifflin County (602) and Williamsport (667) among its contestants in football. Central Mountain (463 males) and Hollidaysburg (435 males) out of District 6 will be part of the new Class 5A.
AAAA schools will include Bellefonte (348 males and a new schedule addition for Central Mountain next fall), Jersey Shore (291), Shikellamy (306), Selinsgrove (310) and Shamokin (301). Bald Eagle Area (230) and Philipsburg-Osceola (214) will play at the AAA level and Penns Valley (179) at the AA level.
As for soccer the number of state classifications will go to four and the Central Mountain teams will be split. Because of a co-op program expanding possible participant numbers, the Central Mountain boys will be AAAA with 485 males eligible in grades nine through twelve. Without a co-op program the Central Mountain girls will compete at AAA with 426 females eligible to participate.