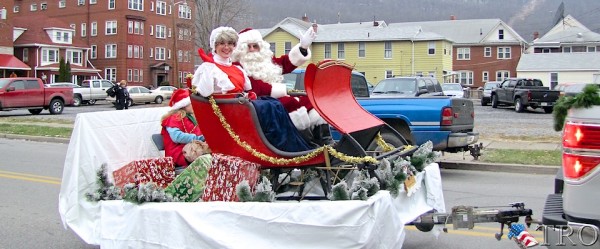 RENOVO It's that time of the year and Flaming Foliage will soon welcome everyone's favorite elf who will be arriving in Renovo on November 29 at 1 p.m.
Santa Claus will be at the Flaming Foliage "Santa's Hut" to hear all the children's wishes for this year's Christmas.
There will be cookies and hot chocolate for all the children.
Santa has requested that it would be extra special if the children could bring a Christmas decoration, home-made or bought for his tree at the lot that they can place on the tree.
Due to all the highway construction occurring in the borough this year there will not be a parade.
So mark your calendars for your special visit with Santa on November 29 beginning at 1 p.m.