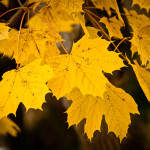 RENOVO – A new fundraiser is planned for the community of Renovo as well as neighboring communities on July 25 at the Flaming Foliage Lot. It will run from 10 a.m. to 2 p.m.
Christmas Cookie War: Entrants are asked to bake a dozen of your favorite cookies. You can win cash prizes. Names remain anonymous for judges to select three winners.
Ugly Christmas Sweater Contest: Entrants may bring their ugliest Christmas Sweater on a hanger to be displayed for voting. They will have a coded number for voting, no names on sweaters. It will be .25¢ a vote. Prizes will be awarded for first and second place winners.
Approximately 20 vendors are registered. Flaming Foliage will have a "stocking wheel" and a Christmas tree to raffle filled with gift certificates. There will be food & beverages available from the committee. Vendors may reserve a spot at the lot on a first come, first serve basis. There will be no set up fee. Vendors must supply their own table(s). Food vendors will not be permitted as the committee will be selling food. To register a table, call 923-2411.
Cookies & sweaters can be brought that day.
The annual Cow Puckie Bingo will also be held that day at noon. For ticket information please call 923-2411 or check with any committee member.
It is the hope of the Committee to make this an annual event bringing local residents and visitors to promote our community as well as helping with the $30,000 annual festival budget.