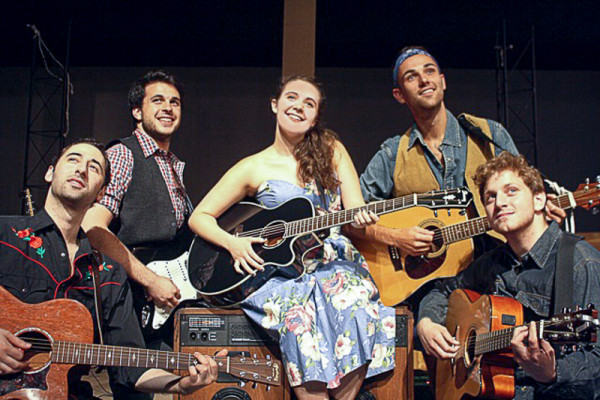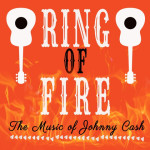 MILL HALL – Once again the Millbrook Playhouse is prepared to wow theater fans with their new production of Ring of Fire – The Music of Johnny Cash.
The musical representation that encompasses the life and times of the celebrated country music singer-songwriter that spanned several generations will offer a new appreciation for the artist's timeless offerings.
Cash's songs and lyrics describe the entire spectrum of human emotion, endeavor and contemplation. Johnny Cash had a knack for using simple chord progressions and common language lyrics to describe love, joy, faith, family redemption and passion … and he could as easily share disappointment, infidelity, despair and death in a manner that was easily relatable to the listener. His lyrics could also provoke thought and discussion of social and political concerns in a manner where everyone could find common concern. This production celebrates that lifelong accomplishment.
Although Cash himself is never impersonated, this musical features a company of performers that guide the audience through Cash's storied life and celebrated music, from the cotton fields to the Grand Ole Opry.
Featuring Johnny Cash classics "Walk the Line", "Boy Named Sue", "Jackson", "Man in Black", and his biggest hit "Ring of Fire." Ring of Fire – The Music of Johnny Cash paints a musical portrait of The Man in Black that promises to be a foot-stompin', crowd-pleasin' salute to a uniquely American legend!
Created by Richard Maltby Jr. and conceived by William Meade with orchestrations by Steven Bishop and Jeff Lisen. Directed by Anthony D'Amato, Set Design by Joshua E. Gallagher, Costume Design by Kim Jones, Lighting Design by Ethan Vail, Props Design by Denise Lalevee, and Sound Design by Simon Ghezzi.
The cast includes Patrick Henkel, Steven Makropoulos, Nick Orfanella, Morissa Trunzo, and Zack Zaromatidis
Tickets are $25 for adults, $15 for students and $10 for children. Ring of Fire runs July 24 – 25, 29 – 31, and August 1 at 7:30pm and July 26, 29 and August 2 at 2:00pm. Group rates are available. You can purchase tickets by calling 570-748-8083, online at www.millbrookplayhouse.org, or by coming to the box any day of the week.
Video Report
Sponsored by: