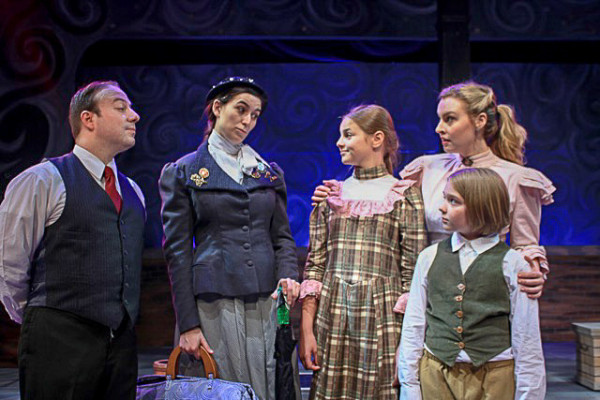 Millbrook Presents the Central Pa. Premiere of Mary Poppins the Broadway Musical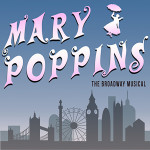 The Board of Directors and Artistic Director, David Leidholdt, are pleased to announce Millbrook's next production of Mary Poppins at the Ryan Main Stage.
"It's a Jolly Holiday with Mary!" Mary Poppins, the beloved classic musical has finally arrived at Millbrook Playhouse with a heartwarming score, spoonfuls of imagination, and a flying nanny!
Mary Poppins has flown into No. 17 Cherry Tree lane to visit George, Winifred, Jane and Michael Banks. Through her teachings we learn that medicine is easy to take with a spoonful of sugar, find that silver lining in any situation, and that even when the winds change just go with it and fly a kite. Along with her many life lessons, she brings the children and the audience on many wonderful magical adventures with her favorite old side kick Bert.
This practically perfect musical offers singing, dancing, and joy for the whole family. Based from the book by P.L Travers originally published in 1938 and the Walt Disney Classic from 1964, this newly innovated production brings Mary Poppins into a different theatrical experience that audiences have never seen!
The score includes the Mary Poppins classic tunes such as "A Spoonful of Sugar," "Supercalifragilisticexpialidocious," "Jolly Holiday," "Let's Go Fly a Kite," "Step in Time," and "Chim Chiminey."
Mary Poppins features original Music and Lyrics by Richard M. Sherman and Robert B. Sherman and Book by Julian Fellowes. Directed and Choreographed by Courtney Laine Self, Music Directed by Justin Adams, Set Design by Joshua E. Gallagher, Costume Design by Sydney Moore, Lighting Design by Ethan Vail, Props Design by Denise Lalevee, and Sound Design by Joshua J. Duguid.
Cast includes Samantha Carroll as Mary Poppins, Spencer Streno as Bert, Tom Lavalee as George Banks, Catherine DeLuce as Winifred Banks, Elizabeth Shaffer as Jane Banks, Kendall Eichenlaub as Michael, Bebe Mae Tabickman as Mrs. Brill, Matthew Fairlee as Robertson Ay, David Groccia as Admiral Boom, Sara Davis as Katie Nanna, Brian Pereira as The Park Keeper, Charles Walljasper Robinson as Neleus, Emily Celeste Fink as Mrs. Corey, LilyAnn Gugino, Kali Haines as the Bird Women, Olivia Hanna, Aimee Hunsinger, Matt Kiesling, Madi Meeker, Ariana Newlen, Brendan Rosell, Elaina M Shaffer, and Colby Stoner.
Don't miss this timeless classic come to life at Millbrook Playhouse in the Ryan Main Stage June 18 – 20, 25 – 27, July 1-3 at 7:30pm and June 21, 24, 27, 28, July 1 at 2 p.m. Tickets are $25 for adults, $15 for students and $10 for children. Group rates are available. You can purchase tickets by calling 570-748-8083, online at www.millbrookplayhouse.org, or by coming to the box any day of the week. "It's supercalifragilisticexpialidocious!"
Be sure to watch the Video Report below for interviews with the cast, director and a sneak peek of the production.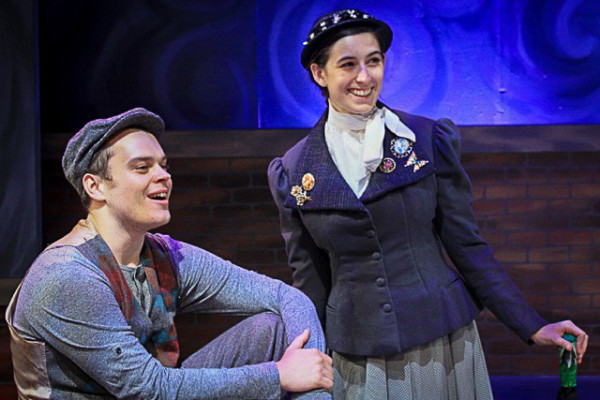 Video Report